Anneyong Haseyo and a very good morning to all chingu(s)
Hyepp ! All reader(s) boy and gurl sekalian . HAAA ! bace title je pon korunk daa tau yg aku daa in love dengan seseorang kan . Hee . of couse lha baii (:
nak tau tk sape dea ape ? Hee ~ malu lha nk bitau korunk .nanti korunk ingat aku nie syok sendiri pulak .tapyy sememangnya IYE ! aku ''double S '' (; haha
this boy take my heart and don't give it back !
Comell right ? alololo . kikwang oppa (: you so tiut lha .aku suka nengok gigi dea . Hee ~ (=.=) ~
haha , aku pon tk tau kenapa dan macam mane aku bole suka dea . waktu world stage dekat i-city dulu ,aku cuba kenal yoseob dengan dongwong . Hee ~ diorang comel .Mybe aku suka kikwang waktu lagu ''bad girl'' atotototo . (: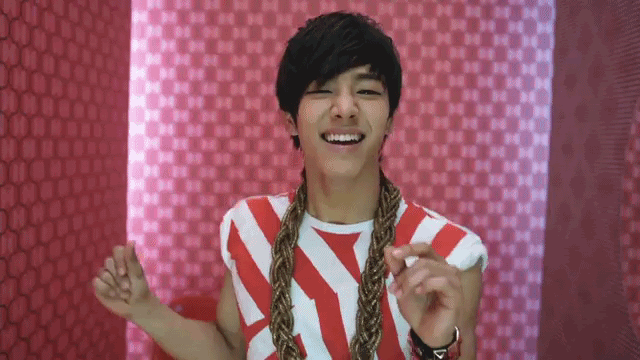 sorry junho ,woyoung and nichkhun oppa . Really sorry ! tapyy oppa semua tetap number satu . i swear ! expecially junho (:
---
내가 당신을 사랑
---